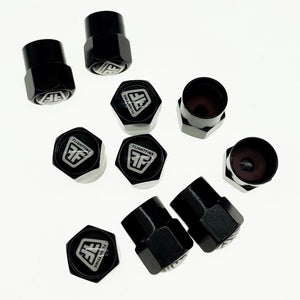 Don't forget to show your car some love too with these bad boys !!
Game changer for an experienced rider
After thousands of miles on my boards I continued to think flight fins were not for me. I'm really not interested in jumping or dropping off so why would I want to try flight fins. Well I'm glad I finally did! What I didn't expect is how the fins connect you to the board even in casual riding. Off road and on the trails it's a game changer. The roots, bumps and rocks become so much less of an obstacle. The sense of security being connected to the board makes me wonder why Onewheel is not designed like this to begin with. It's so much better it's literally insane! Get the fins before you ride another mile and thank me later!
Very good
No issues adds a cool look