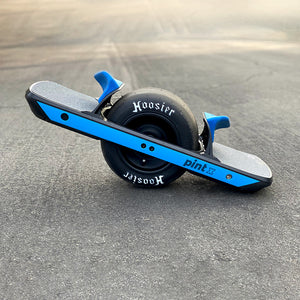 Best slick out there for trails, super soft n grippy!
Great tire and great customer service!
First order with FlightFins (recommended by the OneWheel Tire Guru here in LA)
Tire came fast makes my Pint ride so much smoother! Thank you FF's!
Now I can jump 5ft aerials 
H.L
Perfect stock replacement tire providing more stability.
Huge Improvement from Stock
The stock tire on our OG Pint started showing its age, so I installed the WhisperWide. Our kids are really enjoying the smoothness and stability that comes from the shape. I've had a Hoosier on my XR for quite some, so it only made sense to bring the Pint up to that same level of stoke. I also appreciated advice from the FF team in terms of mounting the tire and getting the bead set properly. A great experience all around. Thanks!