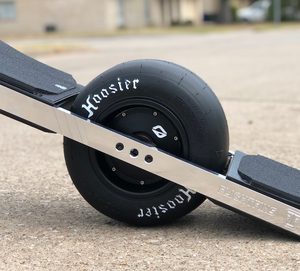 amazing float
Im on my second whisper 6 tire. It is super light, super quiet and super smooth. This is my favorite tire for my XR.
whisper quiet
This is the smoothest riding tire ever. Like night and day vs my old one. Highly reccomend.
2023 whisper still #1
I bought my first whisper tire back in 2020 and still after 3 years it's still the best and smoothest float I've experienced on the onewheel. Amazing tire and the only place to get out from! FF
Thoughts so far (1 week)
Pretty stable ride I feel but but can't prove it's saved me from wiping out a few times when I would have totally wiped out on my old tire (stuff like potholes). I feel like this one might be a little harder to get up onto small bumps from a stationary position (like on the lip of a sidewalk ramp going up) and the wheel is pretty round and makes it so my onewheel is more likely to tip over if it's just sitting there without a rider. Good tire though. I've had it a week. I use my ow every day for riding around my neighborhood in la to go to like corner stores or ride around parks.
Hoosier whisper
Badass tire so smooth and carvey