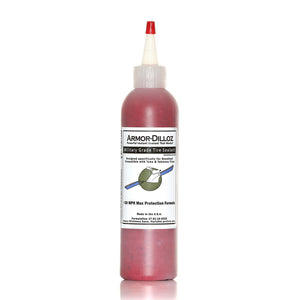 Works great
Bought one time to fix an existing puncture at it worked great
Armor it
So far so good a few hundred miles now on my Hoosier threaded tire and still holding air on it. I adjust tire pressure accordingly. I would buy this product again
Best tire sealant
I only use Armor Dilloz in my tires. I've had punctures in my tires that had slime and they were toast. Any puncture I've had with Armor Dilloz is never noticeable as the hole is sealed before the tire loses air.
Best Onewheel tire sealant
This sealant kept me floating after a piece of glass punctured my tire, leaving me with over a quarter inch hole. I rode the tire for another 300 miles thanks to this tire sealant.
Best sealant for the Onewheel
This stuff is great works easy makes your tire almost indestructible those long shred sessions!!