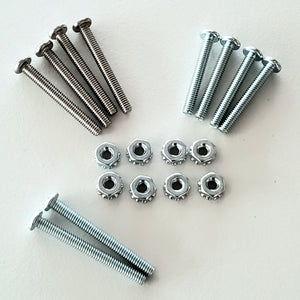 Next level
just when you think your onewheel is the dopest thing ever, flight fins take it to that next level
Nice Hardware
Some solid Hardware definitely satisfied.
Completely changed the way I ride
Love riding with flight fins ! Opens up a whole new variety of tricks and terrain you can ride
always land 'bolts' with FF bolts!
3... 2... 1... take off! your old bolts and launch into FF extender bolts for high-flying with fins + extenders
Keep a spare set, in case of stripping!
Perfect size for the flight fins, fast shipping 💚